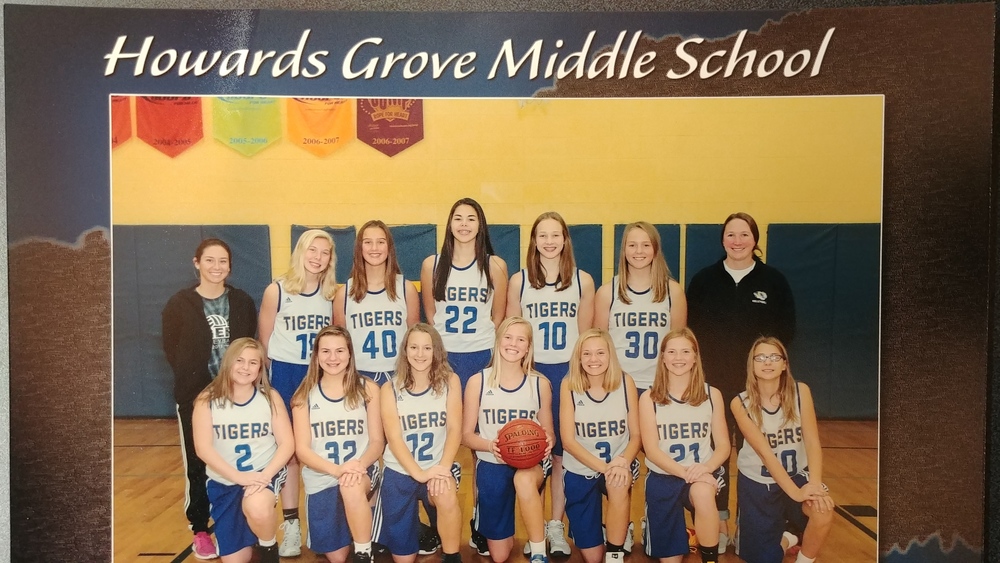 A Winning Season
Andrea Schmidt
Sunday, December 09, 2018
This year's 8th grade basketball team was made up of 13 athletes with varying basketball experience. Some of the athletes have played for many years while others were just beginning to learn the game. Regardless of ability, the athletes came to practices and games with a positive attitude and a desire to become better basketball players. This group of athletes had a strong bond both on and off the basketball court. They were always supportive of one another and had a true team mentality.
The 8th graders played against six nearby schools throughout the season. They ended up with a 12-0 record. There were many hard fought battles that the athletes came out victorious in. One highlight from the season was a come from behind win at Oostburg with several players missing that game. The athletes fought hard to overcome a four point deficit and defeat a tenacious Oostburg team. This is just one highlight of a successful and enjoyable basketball season.
It was a great pleasure to coach these 13 athletes. We look forward to watching them grow and continue their basketball careers at the next level. Thank you for a fun and memorable basketball season!
Coach Andrea Schmidt
Coach Felicia Holzwart
8th Grade Team: Mandy, Jocelyn, Abby, Saige, Laura, Josie, Eden, Ava, Sammy, Ellie, Megan, Taytum, Jackie