Mark your calendar! Auditorium ribbon cutting and open house on July 17th.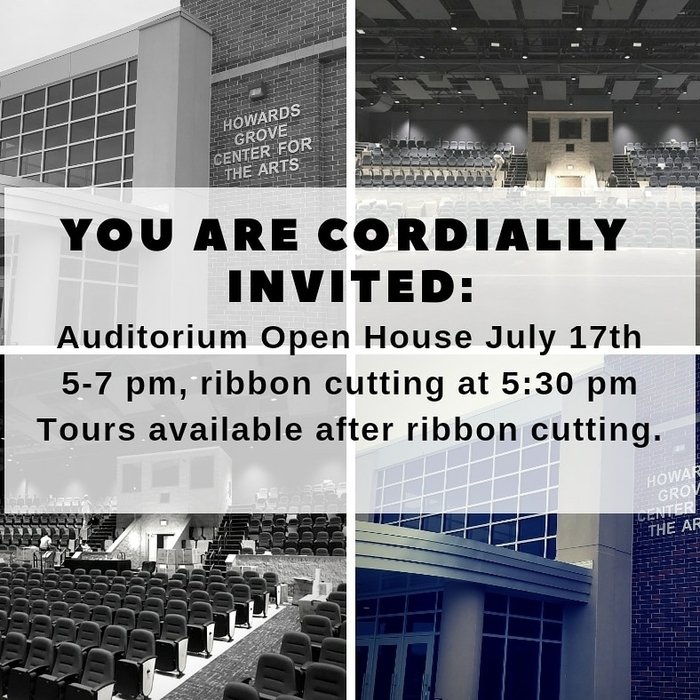 Check out these awesome NV elementary artworks while you check out some summer reading opportunities at the Mead Public Library! #hgtigers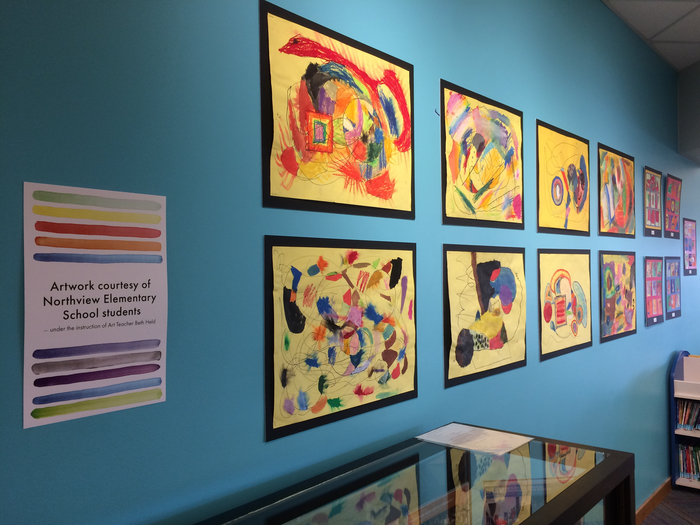 Tigers Youth Soccer Camp run by current mens soccer coach at Lakeland University, Rick Mobley will be at the Howards Grove Varsity Soccer field on June 27-29, from 12:00 – 4:00. Many of our varsity players, both boys & girls, will help assist with the camp with Mobley. Camp coordinators are Bob Peterson, boys varsity coach (920-912-7817), David Kisiolek, girls varsity coach (920-980-3344). The deadline is June 17, and the cost is $35.00.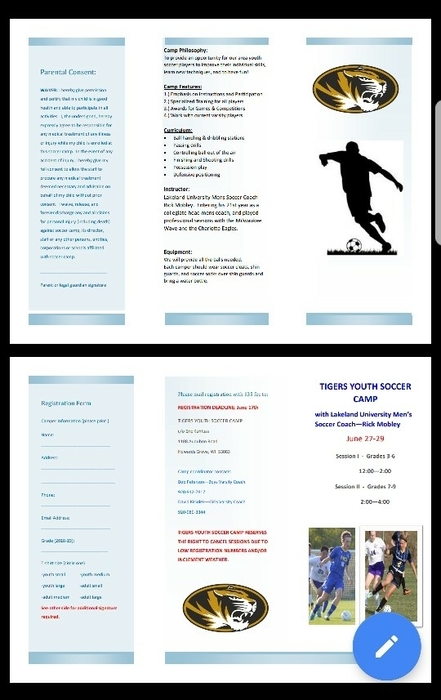 Happy Retirement Mr. Hansen!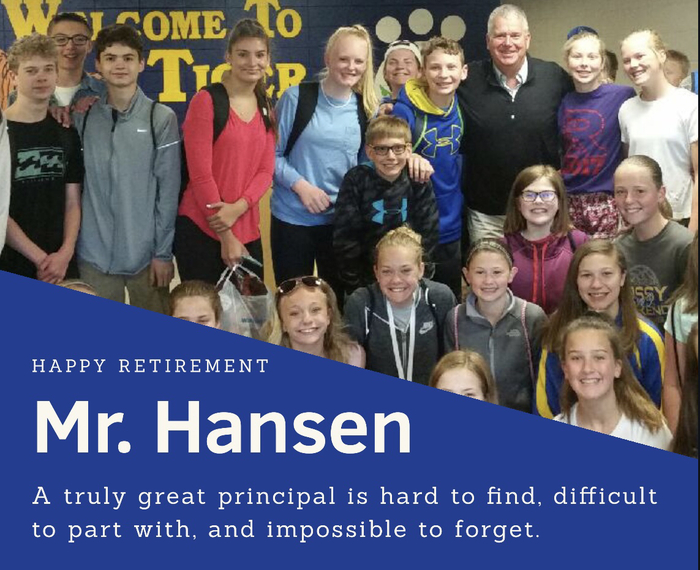 At your service! The 8th grade Family and Consumer Science class created a welcoming breakfast diner for the middle school staff! #hgtigers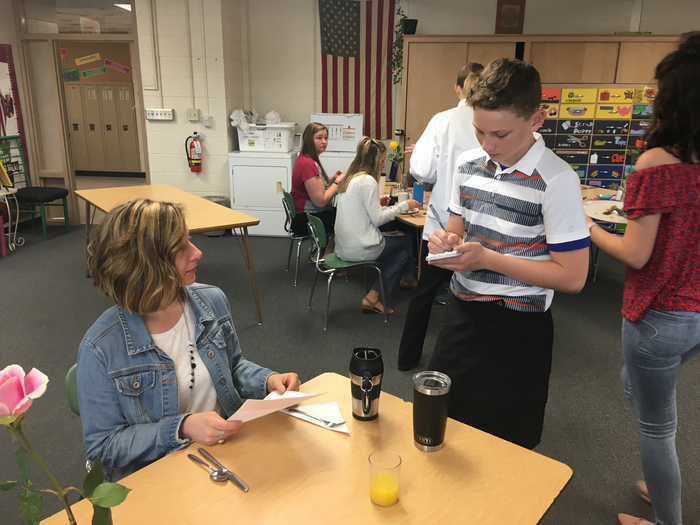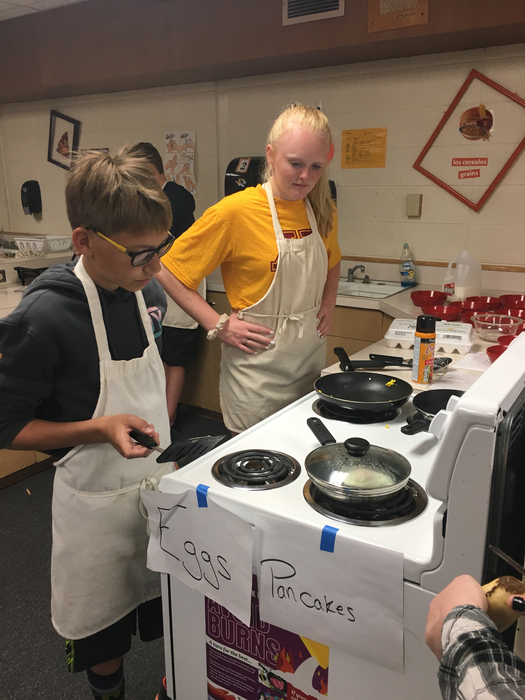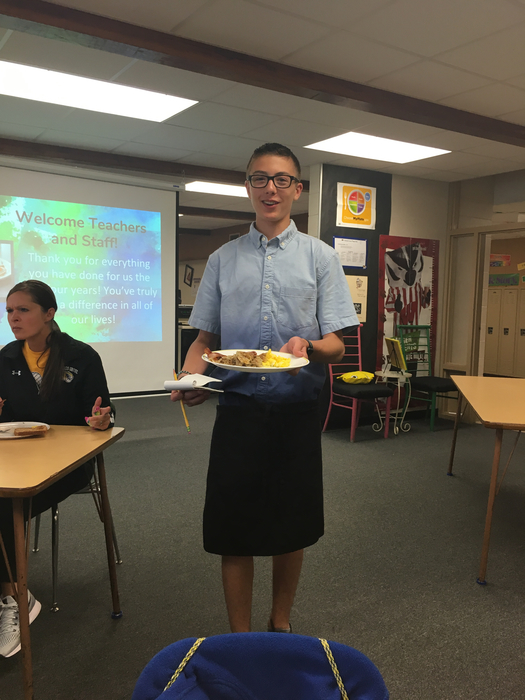 🎉Congratulations to Matthew S for being named to the 1st Team Wisconsin All-State Academic Wrestling Team!🤼 #hgtigers **Submitted by Coach Ward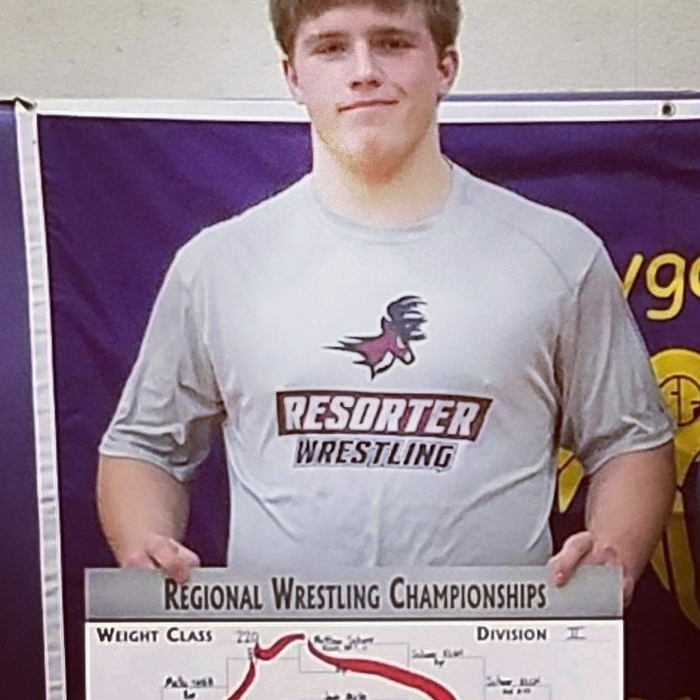 This week students designed activities as part of group presentations on the organ systems. Here AP Bio kids are calculating how much force is pushing on their skin by using newspaper wraps to calculate surface area. #hgtigers **Submitted by Mrs. Steinhaus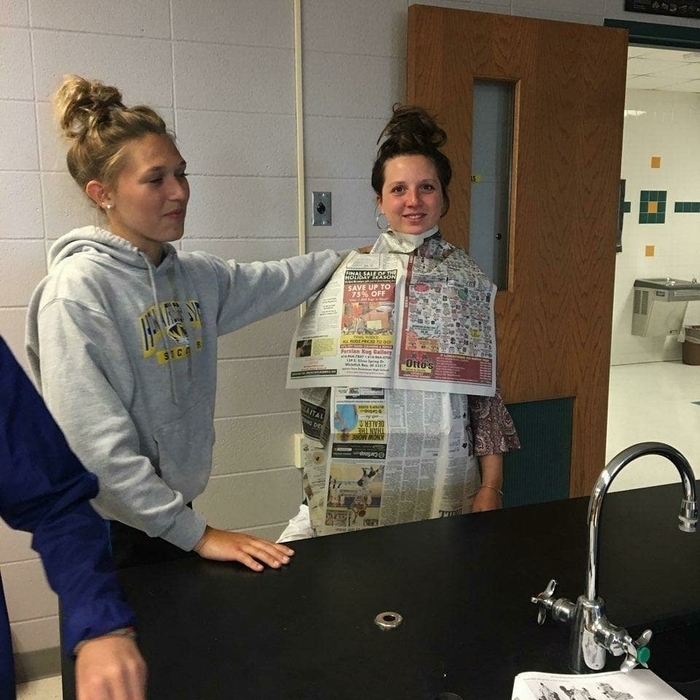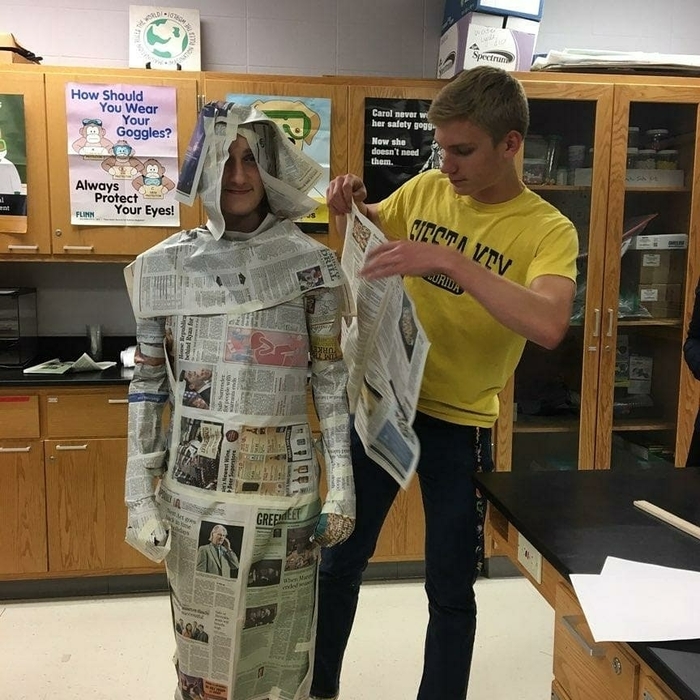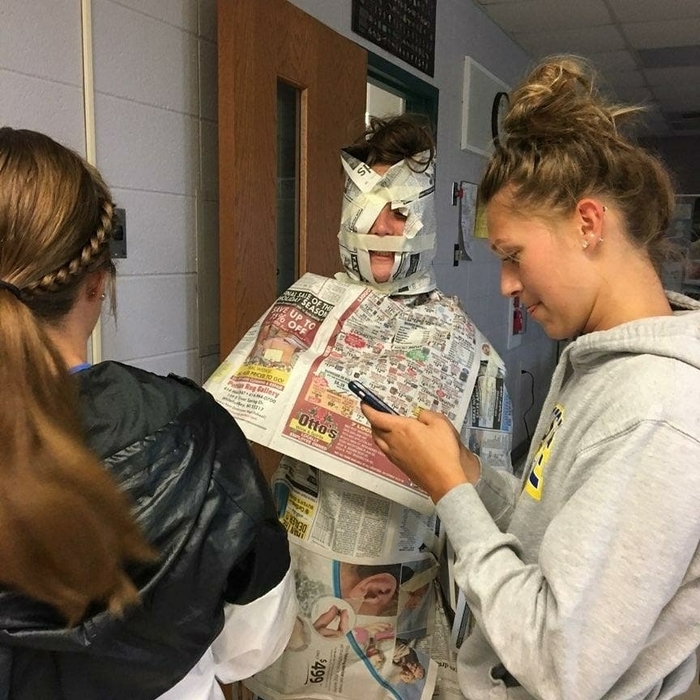 Did you know that this Star Lab was donated to the Howards Grove School District by the family of Marge Leach to honor her memory and her love for science? Thank you Leach Family! #hgtigers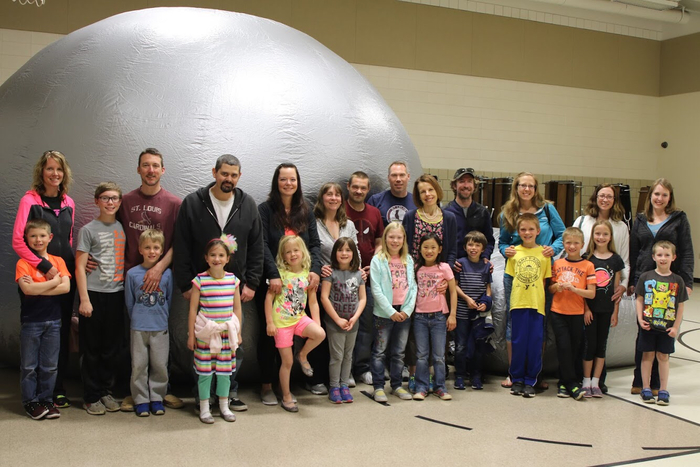 Congrats to Justin, Kaedin, and Stephanie for qualifying for the Sectional track & field meet scheduled for Thursday, May 24 at Freedom High School. Justin will be competing in the High Jump. Kaedin will be competing in the Long Jump. Stephanie will be competing in the Shot Put. #hgtigers **Submitted by Coach Maranell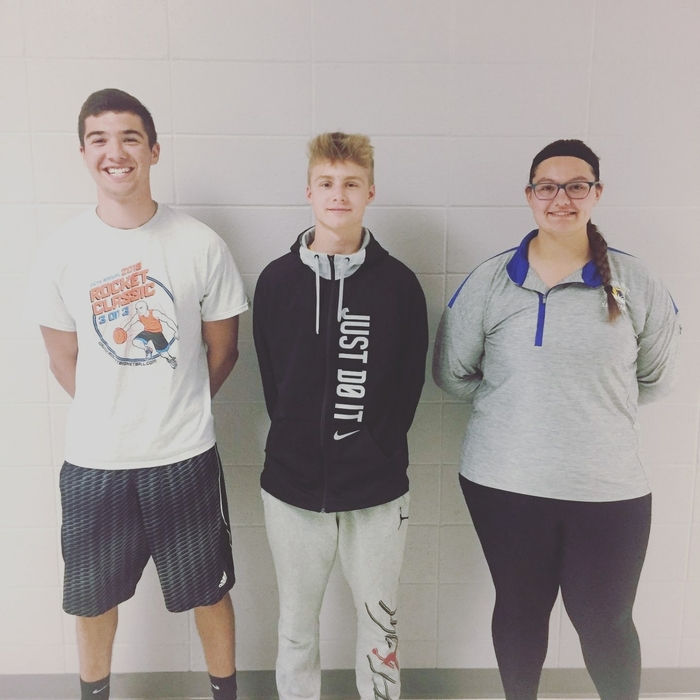 🎉Congrats to number one doubles (Eric and Brandon) for making it to the state tennis meet in Madison!🎾 #hgtigers **Submitted by Coach Hill

🏌Match Report - Big East Championship & Big East Final Standings No other way to say it, we did it! Howards Grove's first Conference title since 1996! Coincidentally Andy Hansen was the coach last time Howards Grove won a conference title... So proud of all 7 varsity letter winners for pulling their weight this season, and in the end it took everyone to win today! This coupled with our JV team's undefeated Big East season has made this one to remember. This is a really good conference full of great players and teams, we feel very honored to be Big East Champions this year. Congrats to all the teams in the conference on a strong season, everyone who finished all conference, and Drake Wilcox from Sheboygan Lutheran for winning Big East Player of year! Best wishes to everyone in the WIAA postseason! #hgtigers **Submitted by Coach Hansen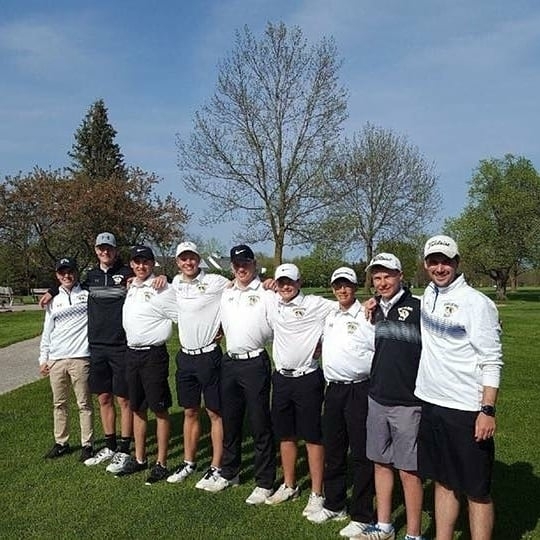 Good luck at sub-sectionals today Tiger Tennis!

After an Industry in Action tour of the KOHLER company, 8th graders explored the galleries of the John Michael Kohler Arts Center and created a pewter casting artwork to keep. #hgtigers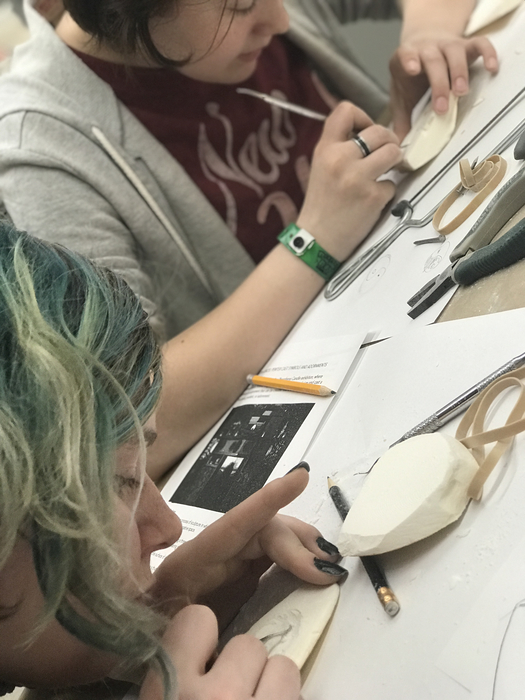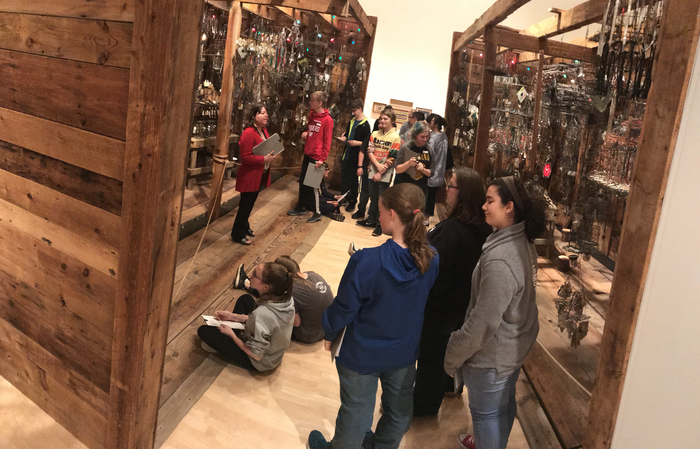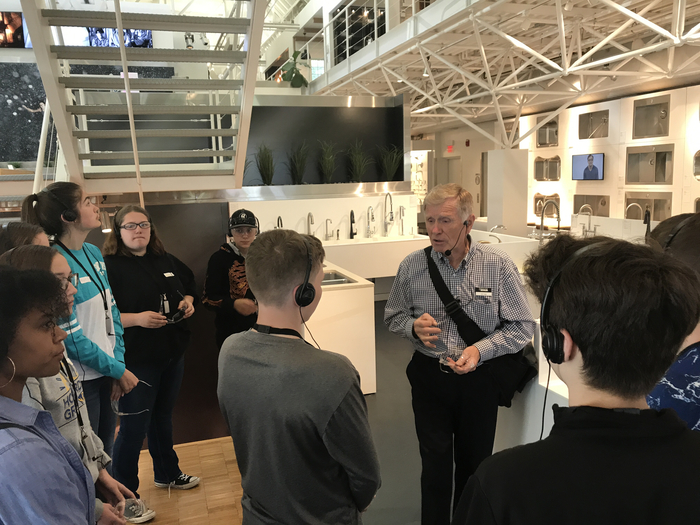 The 8th grade art team did a fantastic job organizing Mystery at the Art Show on Friday evening! Our student docents and musicians all help make the event a success! #hgtigers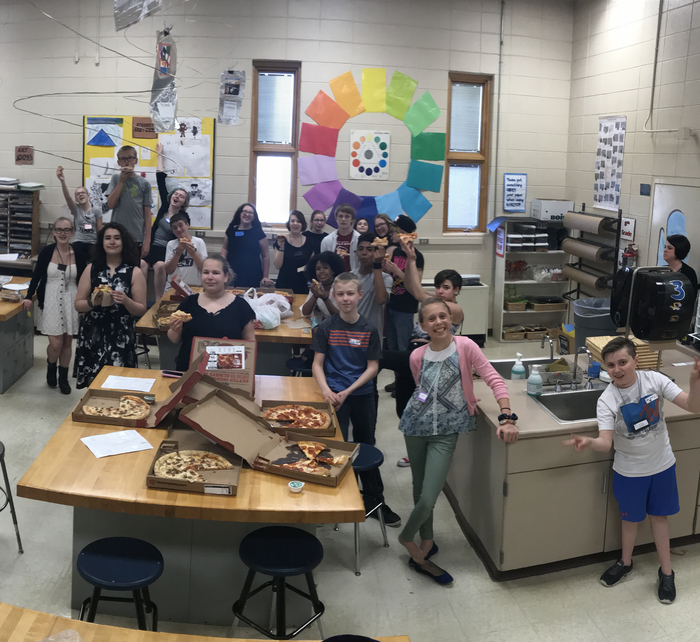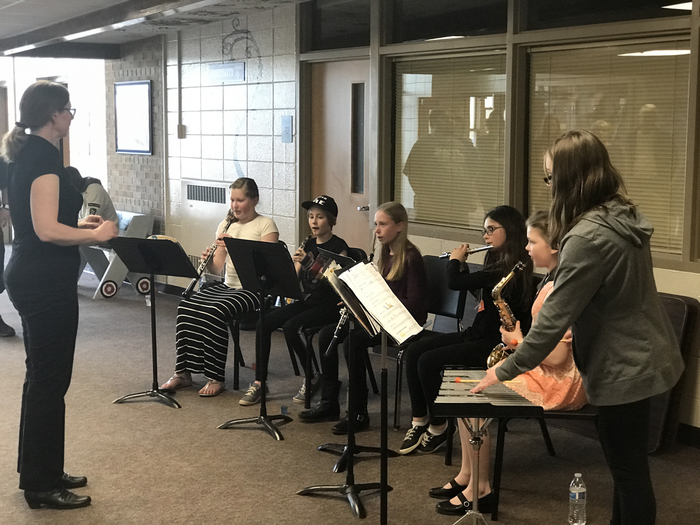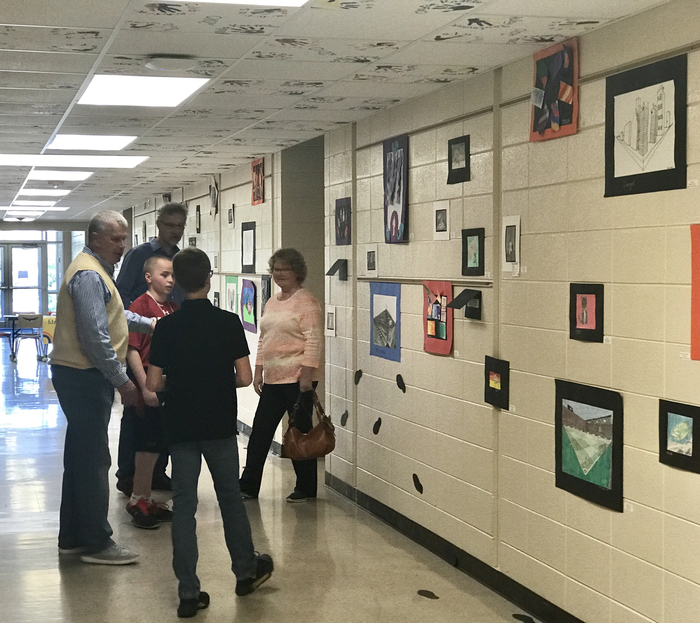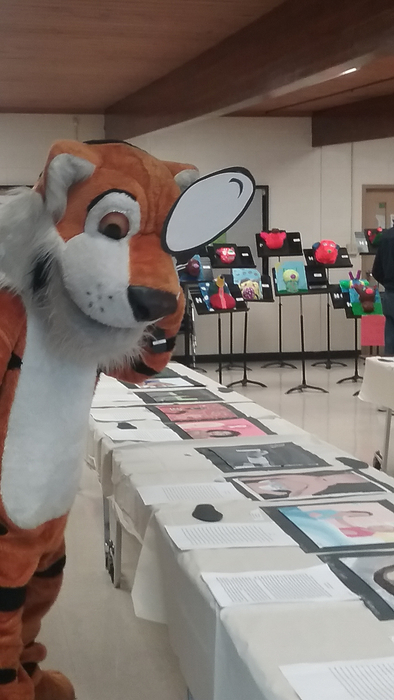 Last week Kindergarten classes played music memory! What fun! #hgtigers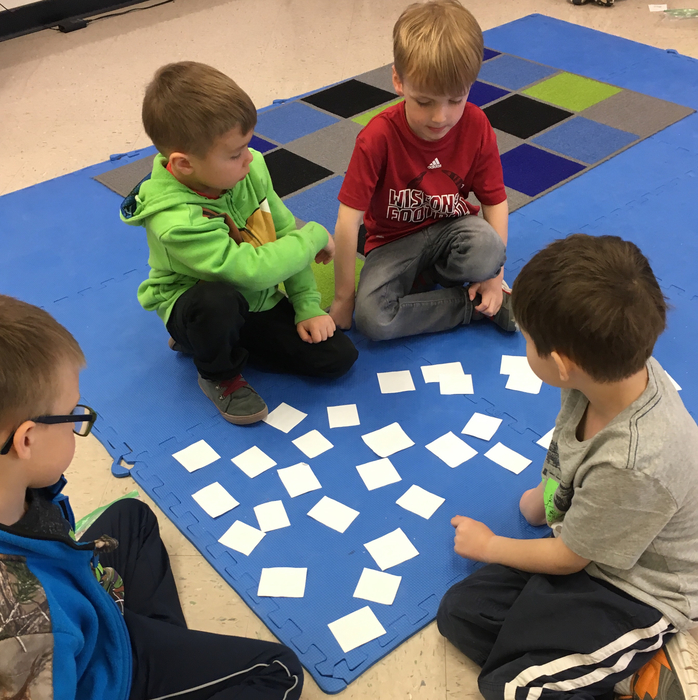 Readers in 2Q participated in series book clubs. They became experts on Horrible Harry, Junie B.Jones, Pete the Cat, My Weird School, Mr. Putter and Tabby, and Geronimo Stilton. Each book club presented their series by acting, playing a game, or doing a puppet show! #hgtigers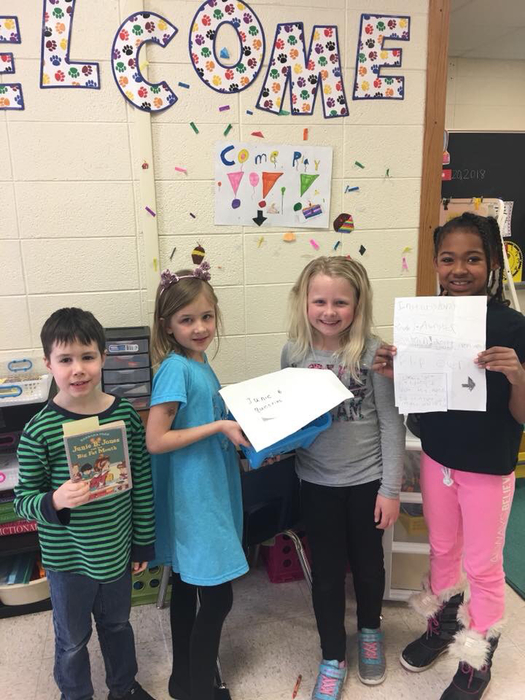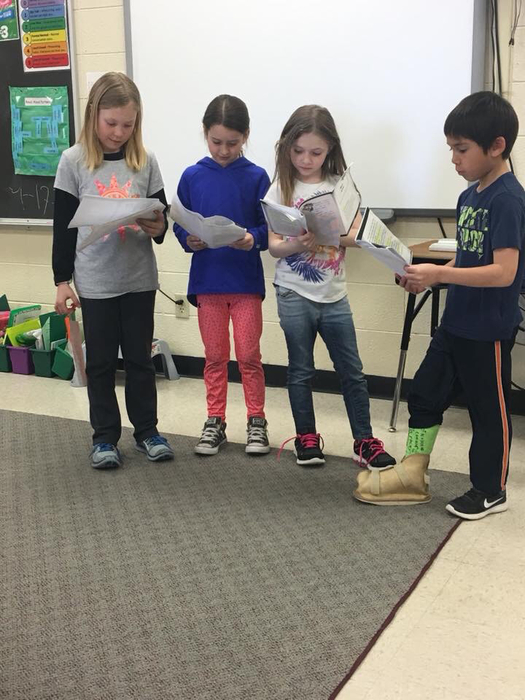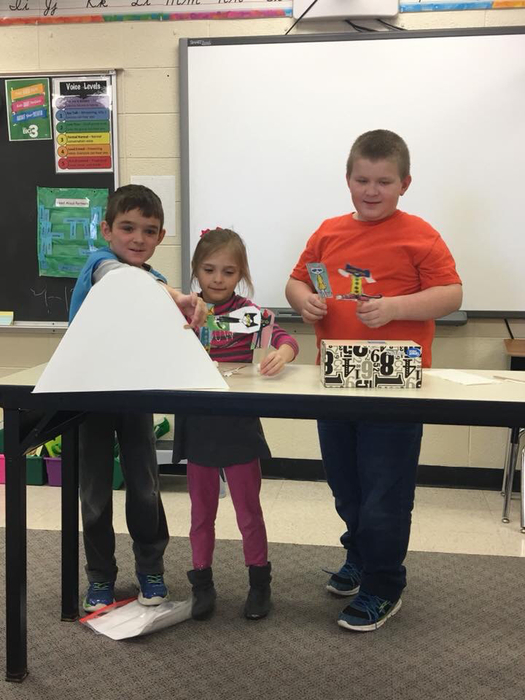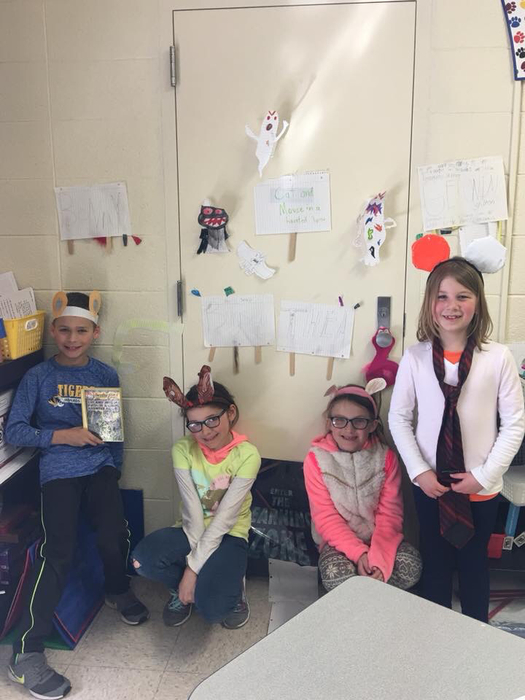 Tickets are now available for the HGMS Production of Lion King Jr! Performances will be held in the new HG Center for the Arts on May 31 & June 1 at 7:00 pm & on June 2 at 2:00 pm Tickets available in each school office & online at showtix4u.com $8 general admission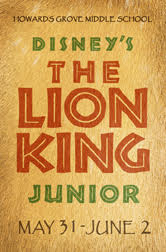 HGMS Art Show: Mystery at the Art Show Friday, May 4th 5:00-7:00pm Open House Howards Grove Middle School Join us for "Mystery at the Art Show" - a student-run event providing an interactive experience for all ages! Featuring: Artworks created by all of the HGMS students, background music played by band members, and a variety of activities. #hgtigers

Yesterday, the Fourth Graders got to meet Alice in Dairyland, Crystal Siermers-Peterman, a Northview Alumni. They learned about Agriculture in Wisconsin and enjoyed some delicious Cheddar Cheese! #hgtigers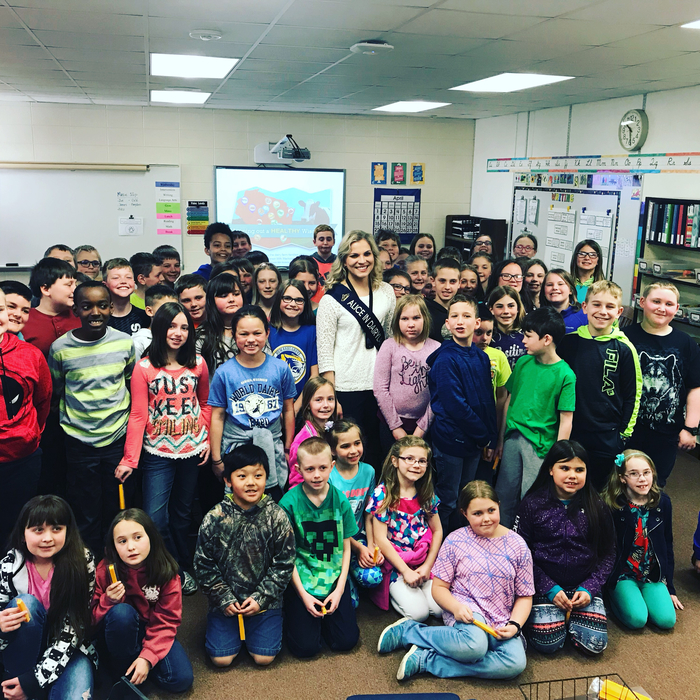 On Friday, these HGMS students performed very well at the Visioneer Design Challenge - a statewide learning program & competition for students interested in design arts & connecting with professional designers working in the field. Awesome job! Mary and Eden - Fashion Design Ben - Video Production Braven and Matthew - Toy Design #hgtigers